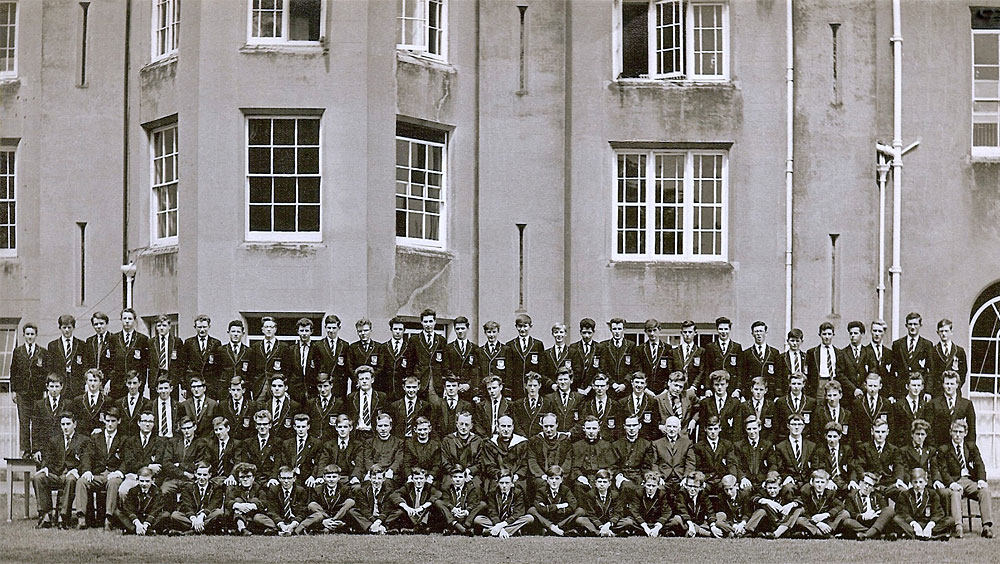 In July 2015, I had a wonderful visit to Tollerton with my wife and went back 50 years down memory lane. I now have many pictures of the Hall and grounds which show how little it has changed and complement my photos of the 1960's.
In advance, I created a small portfolio of my pictures of my time at St Hugh's College. Obviously some are already on the web site but all the group photos include me and many are centred on the terrible winter of 1962-63 in which the lake froze over and we were all confined to the buildings.
Clearly the squash court has disappeared but it would appear that the old common rooms are still there, although not in a good state. In speaking to the facilities manager, he had always wondered why there was a part of the grounds that were constantly sinking and were roped off. When I showed him the picture of the swimming pool that I had helped to dig out, it all made sense to him. There is no real trace of it other than that.
The Upper School arch is now completely filled in and redeveloped but it was not hard to see where my old dormitory was by comparing with old photographs. Even the walk through the woods was much as I remembered.
A thoroughly interesting day and the then-current owners were extremely helpful.
(Out of interest to those who attended The Becket School in Nottingham as I did for 'A' Levels, the original school I see was demolished in 2012 and a new school built further down the river away from Trent Bridge. No memories left there!)