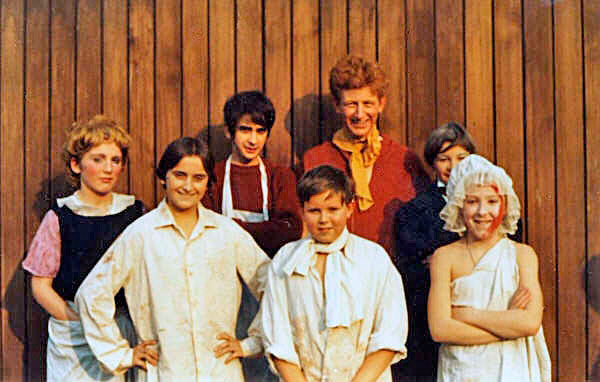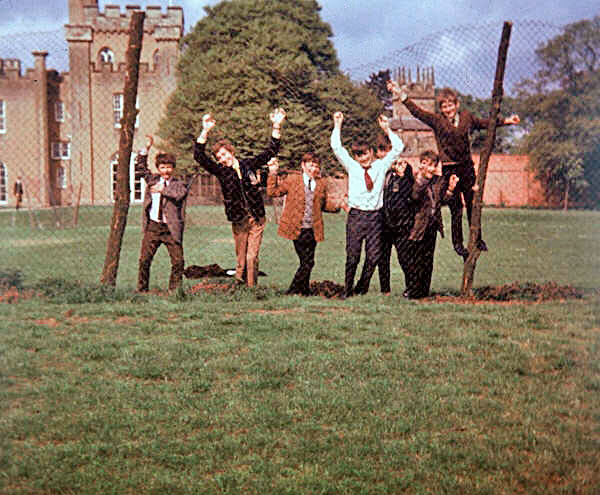 (Please blame the mists of time for any inaccuracies)
Eighty-odd boys in the ref simultaneously doing giraffe impressions whenever the barber was due in.
Feeling your way in the pitch black up to the tower room if the previous visitor had shut the door behind him.
The special supper that you and another boy would enjoy for assisting the domestic staff in the kitchen on Sunday evening.
The bats that flew under the Mill Lane arch by the chapel and tales of horrific consequences should one get caught in your hair.
Skinny breakfast sausages, lime marmalade, crisp sandwiches, chocolate eclairs, Arctic Roll and Birds Eye chicken pies.

The entire school being caned because no one would own up to impersonating the oral English teacher during a recitation.
Britain converting to decimal currency simply to confuse old ladies in the Tollerton village store.
Top Of The Pops being banned because Pan's People had been too "lewd" the week before. And, on one such occasion, secretly watching the programme in the Mill Lane common room and staring in utter disbelief at Bowie and The Spiders performing 'Starman'.
My first brush with existentialism, aged fourteen, when I was told by a sixth former "You're not living, man, you're just existing".
A prof presenting a full English breakfast to some boy who scored a hat trick for the school football team or fifty runs for the cricket team (never me, I hasten to add).
On a free day, stuffing my shoes with socks to make me look taller to get into my first X film, it was called "I Am A Nymphomaniac" and it was dreadful.
Murdering the Lindisfarne song 'Train In G Major' on the guitar in front of the whole school.
Hoping that one of the big brown parcels being carried into the ref after breakfast was for me.
Cramming for my O-levels on the toilet after lights out.
Tony Pateman's face turning a vibrant crimson whenever he laughed out loud.
And good friends.